Stockton, California is known for its beautiful weather, friendly people, and dozens of parks and outdoor activities. This gorgeous city is easily one of the best places to live in California. However, it is important to be aware of what your cost of living will be before moving to Stockton.
Before making your move, you will want to understand how Stockton utilities work. This includes services such as gas, water, and electricity. Here's everything you need to know about the city of Stockton utilities and what you can expect to pay when living in the area.
Average Utilities in Stockton
The Cost of Living in California is already higher than most states in the country, so you will naturally pay more in Stockton than in many other cities. However, prices have been changing over the past year. Stockton is a part of the West Region of the United States. According to the Consumer Price Index for the West Region, energy prices decreased 11.3% over the past year. Prices for natural gas services declined by 2.8%, while prices for electricity increased by 8.9%. Over the past month, however, natural gas prices increased 0.9% while electricity prices decreased 0.5%.
According to the 2021 C2ER Cost of Living Index, the average Stockton energy bill is $308.27. This is higher than other California cities such as Los Angeles ($191.63) and Oakland ($266.98), but lower than cities such as Modesto ($313.19) and Bakersfield ($365.05).
According to Doxo, the average Stockton utility bill (energy and other utilities combined) is $356 per month. This is slightly higher than the national average of $328.
Stockton Electric Company | PG&E
PG&E, otherwise known as Pacific Gas and Electric, will be your primary Stockton power company. First incorporated in 1905, PG&E is one of the largest combined natural gas and electric energy companies in the United States. The company provides gas and electricity to over 16 million people across 70,000 square miles in northern and central California.
Transfer or Start PG&E Service
When you are ready to start your Stockton electric service through PG&E, you will want to head over to the company website and select 'Start or Stop Service.' From there, you can proceed as an existing customer to transfer your service or create a brand new account with the company. If you are a new customer, you will need to provide your social security number, new service address, and new service start date. Your start date can be any time within 60 days of registering.
From there, you will select your plan and provide the company with your contact information. Once everything is entered, you will receive an email with your account information as well as a confirmation of when your service will begin.
PG&E Bill Pay
Most PG&E customers pay 35 cents for every kilowatt-hour of electricity, as long as they use less than 100% of the baseline energy amount. Those who use over 100% will pay 44 cents.
PG&E offers many different rate plans for Stockton residents. You'll want to choose a plan based on your specific home energy needs, such as when you use electricity, how much electricity you use, and how flexible you are in using electricity on very hot or cold days. You can view PG&E's detailed rate plans on their website.
There are a few options to choose from when it comes to paying your Stockton electric bill.
Automatic payments: You can set up automatic payments to be withdrawn from your checking or savings account.
Pay online: If you are a registered user, you can pay from a bank account with no service fees or with a credit or debit card with a $1.35 convenience fee. If you do not have an online account, you can still pay online, you will just have to pay the $1.35 fee regardless of your payment method.
Pay by phone: You can pay your Stockton energy statement by calling 1-877-704-8470. Make sure you have your 11 digit account number ready.
Pay by mail: You can pay by mail with a check payable to PG&E. Send your check along with your energy statement remittance stub to:

PG&E, PO Box 997300, Sacramento, CA 95899-7300

Pay in person: Pay your statement in person at one of the neighborhood payment centers
Gift payment: PG&E has a service where you can help a friend, family member, or local business pay their energy bill. You can make a payment of any amount using the Energy Giving Form located on the company website.
PG&E offers many ways to get assistance with paying your bill. The company works closely with California Alternate Rates for Energy (CARE) and Energy Savings Assistance. You can apply for both one-time assistance as well as longer-term assistance. You may also get on a payment plan that works better for your needs.
PG&E Contact Info
Stockton Gas Company | PG&E
Stockton gas and electric are both handled by PG&E. PG&E is the leading Stockton natural gas company. Your Stockton gas utility bill will greatly depend on your specific usage.
Transfer or Start PG&E Service
You will follow the same procedure when transferring or starting your Stockton natural gas service. Head over to the company's website and follow the prompts from there. 
PG&E Bill Pay
To view your monthly Stockton gas bill, you will log on to your online account and click on 'view bill.' You can pay your bill with the same methods mentioned above.
PG&E Contact Info
Before you dig in your yard for any reason, make sure you call 811. They will provide you with important information regarding any gas lines near your digging site.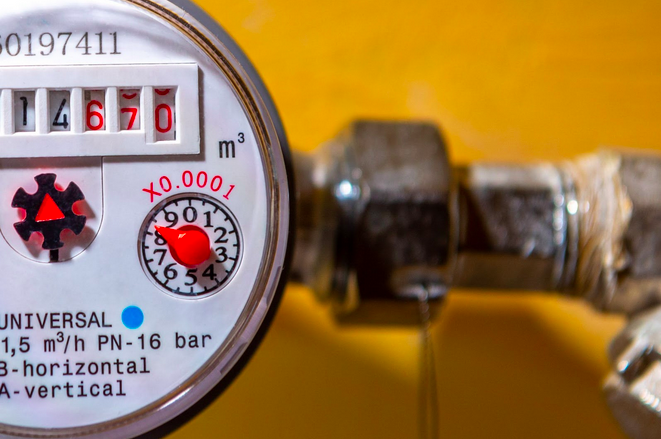 Stockton water is handled by the City of Stockton. The Municipal Utilities Department is the primary Stockton water company and provides water to nearly 49,000 residents. The city bills residential customers for water, sewer, stormwater, garbage, and recycling all on one bill.
Stockton's water rate structure includes a fixed charge and a consumption charge. You can use the city's Water Fee Estimator to get a rough idea of what your average water bill in Stockton will be.
Transfer or Start Stockton Water Service
You can easily set up your Stockton, CA water service online. You can head over to the city's website and register for a utility account with your address and social security number. Based on your address, you will receive water service based on either the City of Stockton or the California Water Company.
Stockton Water Bill Pay
Once your account is set up, you can pay your Stockton water bill. There are a few different payment methods to consider.
Online payments: You can pay your bill online by using Click-2-Gov with no added fees.
Mailing payments: Mail your payment by check to:

City of Stockton, PO Box 7193, Pasadena, CA 91109-7193

Phone: Pay by phone by calling 209-937-8297.
In person: You can head over to the Administrative Services Department at City Hall and pay at the counter.
City of Stockton Contact Info
Phone: 209-937-8844
Emergency hotline: 209-937-8341
Hours: Monday-Thursday 10AM to 5PM
Trash is an essential part of your utilities in Stockton. Stockton trash is provided by the City of Stockton through Waste Management and Republic Services. Residents of Stockton receive residential waste collection services at a fixed rate.
30-gal. solid waste container: $34.42 per month
60-gal. solid waste container: $43.60 per month
90-gal. solid waste container: $52.82 per month
You can find the Stockton trash pickup schedule on the city's website. The City of Stockton also partners with Stockton Recycles to provide you with recycling containers. These containers get picked up on the same days as your trash.
Contact Info
Waste Management: 800-369-4999
Republic Services: 209-466-3604
Recycling Hotline: 209-937-8831
Stockton Internet Providers
There are many Stockton internet providers for you to choose from. Some of the most popular choices include AT&T, Frontier, Xfinity, T-Mobile, and EarthLink.
Phone: 844-968-2341
Connection: DSL & Fiber
Download speeds up to 5000Mbps
Phone: 844-853-0458
Connection: DSL & Fiber
Download speeds up to 5000Mbps
Phone: 800-934-6489
Connection: Cable
Download speeds up to 1200Mbps
Phone: 844-902-3427
Connection: 5G Home
Download speeds up to 245Mbps
Phone: 866-618-0264
Connection: Fiber
Download speeds up to 5000Mbps
Other Stockton Public Services
Stockton Leaf Removal: Provided by the City of Stockton from October 1 to December 31.
Stockton Christmas Tree Collection: Provided by the City of Stockton from December 27 to January 14.
Stockton Street Sweeping: Provided by the City of Stockton every other week.
Stockton Storm Cleanup: If you have excess leaves and debris in your yard from a recent storm, you can use your Organics cart to collect leaves and small branches for removal on your next service day. Report any fallen, large branches or trees to the Municipal Service Center.
Stockton Dead Animal Pickup: If the animal is under 15 pounds, you may place it in your garbage. If it is over 15 pounds, you may bury it on your land. If you need assistance, contact Animal Control.
Stockton utilities may seem confusing at first, but with all of the information, you'll understand it in no time! If you are ready to make the move to Stockton, then get in touch with our experienced Stockton movers. Give Southbay Moving Systems a call today at 831-786-5537 for a free quote!