Fresno is a beautifully vibrant city located in central California. The charming and sophisticated city of Fresno is best known for its beautiful and warm climate, bustling agricultural industry, and a vast selection of fresh produce. Fresno California is home to a creative and diverse community that enjoys a variety of lovely parks and gardens. On top of having friendly and supportive neighbors (Fresnans), living in Fresno will give you close access to great dining options, top-rated museums, charming churches like the St John Cathedral of Fresno, trails, the Fresno zoo, numerous performing arts theaters, and free activities for visitors and locals to enjoy! The city of Fresno is further known for its one-of-a-kind historical underground attraction that draws in visitors from all over.
How did Fresno get its name? The word "Fresno" translates to "ash tree" in Spanish. This is because Fresno has an abundance of ash trees that can be found along the San Joaquin River– thus inheriting its name. Fresno was founded by ​​the Central Pacific Railroad Company as a railway station in 1872 and later incorporated in 1885. Now, Fresno has arguably the #1 large-scale agricultural production in the country while also going down as the "Taco Capital of California."
Many people are drawn to Fresno's low cost of living, diverse community, great food, and excellent commute times. Fresno is ideal for those looking for livability, affordability, and a centralized location. From the thriving businesses to the family-friendly events to the top-rated restaurants, Fresno has something to offer everyone!
Where Is Fresno?
Fresno California is located in the dead center of California and sits on the Black Mountain Ridge of the Diablo Range. Being a regional hub for California's San Joaquin Valley and the Central Valley region, Fresno is situated in the heart of the most important and productive agricultural region in the state. Low and behold, the city of Fresno is the county seat of Fresno County and is the center of Metropolitan Fresno.
Fresno is just three hours north of Los Angeles, five hours north of San Diego, and the distance from Fresno to San Francisco is 187 miles northwest. Likewise, getting from Fresno to Bakersfield takes only 1.5 hours and is just over 100 miles south. 100 miles from California's beautiful coast.
Fresno goes down as northern California's 3rd most populated city as well as the most populated city in the Central Valley region. Fresno CA is also known as the "Raisin Capital of The World." Being near the geographical center of California, Fresno provides a very comfortable distance from major recreation areas and urban metropolitan areas.
Fresno Information
Fresno County: Fresno
Fresno area: 116 square miles
Population density: 4,722.60 people per mile
Elevation: 308 feet
Fresno zip codes: 92650–93888
Time zone in Fresno: Pacific Time Zone (PST)
Fresno Area code: 559
Fresno airport: Fresno Yosemite International Airport (FAT) – just six miles northeast of Fresno.
Fresno Population & Demographics
According to the U.S. Census, Fresno has a population of 542,107 which has increased by 9.6% in the last decade. Residents living in Fresno have a median age of 31.4 whereas 78.7% have attained a high school diploma or higher and 22.9% have earned a bachelor's degree of higher. The Fresno median household income is $53,368 which is over $25,000 less than the state median.
A few of the numerous notable people from Fresno are American actors Christopher Gorham, Aaron Ruell, and Miranda Rae Mayo.
There are numerous ethnic minority communities in Fresno whereas 19.6% of the Fresno population is foreign-born. Likewise, the racial demographics in Fresno are especially diverse with Hispanics making up 49.7% of the population, whites taking up 26.1%, Asian at 14.4%, blacks at 7.2%, and American Indians at 1.2%. 50.6% of Fresno's population is female which leaves 49.4% male.
Getting Around Fresno
Fresno is served by the major freeways State Route 180 which goes west and east towards Kings Canyon National Park and Sequoia National Park, Freeway 41 which goes north and south, Freeway 168 leading to the Sierra National Forest, and Highway 99 connecting to Stockton, Bakersfield, and later Los Angeles.
Fresno has good public transportation, but it's still fairly car-dependent. Fresno is served by the Fresno Department of Transportation and the Fresno Area Express with 16 express routes and over 1,606 bus stops. Looking for a bus in Fresno? Here's the Fresno bus map! The Amtrak Train Station Fresno and the upcoming California High-Speed Rail station are present in Fresno. If you're not commuting by passenger rail, subway, or bus, you can also easily get around by taxi and Uber if need be.
Cost of Living in Fresno
According to the Economic Policy Institute, a family of four living in Fresno County should make $76,842 to afford a modest, comfortable lifestyle. To have a better understanding of the living wage in Fresno, use the Fresno MIT Living Wage Calculator here. The cost of living in Fresno is just around 6% higher than the national average. When compared to other big cities in California like San Francisco and LA, Fresno is a very affordable place to live in. In fact, Fresno is one of the cheapest cities in California!
Fresno property tax rate: 0.82%
Fresno sales tax rate: 7.98%
Fresno income tax rate: 9.3%
If you're interested in Fresno apartments for rent, the average apartment rent in Fresno is $1,427 according to Rentcafe. According to Redfin, the current Fresno median home price is $387,000.
Typical Fresno Living Expenses
Below is a list of Numbeo's typical living expenses in Fresno, California.
Average Fresno Utilities per month: $255.89
Fresno internet: $66.44
Gallon of milk: $3.72
One dozen eggs: $4.00
Gallon of gas: $5.92
Fresno Real Estate | Average Rent & Homes Prices
Is it cheaper to buy or rent in Fresno? The 2022 Attom Rental Affordability Report finds buying a house in Fresno is more affordable than renting. With the Fresno median home price at $387,000, this certainly beats the state median of $843,800. Considering this, it's safe to say that Fresno home prices are affordable and budget-friendly. Likewise, the average price per square foot in Fresno is $240 which has increased by 17.1% in the last year. The Fresno housing market is very competitive– so if you're interested in buying property, start browsing the internet for homes for sale in Fresno CA and don't wait too long to make an offer!
The average Fresno apartment rent is $1,427 which is $271 below the state average. In popular and expensive neighborhoods like Bella Montagna and Woodward Lake, apartments go for about $1,918. In the most affordable Fresno neighborhoods like Alta Vista and Hazelwood, you can expect to pay as little as $1,078.
Fresno Neighborhoods | Where to Live in Fresno
The city of Fresno is packed with safe and charming neighborhoods with friendly people and breathtaking landscapes. Check out some of the best Fresno neighborhoods below.
My city, my home. Fresno, CA pic.twitter.com/lSD3ak0VI2

— Money Makin Martin (@5ohMartin_) January 7, 2019
Woodward Park | Safest & Most Affluent Fresno Neighborhood for Young Professionals and Families Alike
This affluent and incredibly safe neighborhood in Fresno is home to a variety of top-rated public schools, great restaurants, and lovely shops. Woodward Park attracts many young professionals and families due to its abundance of career opportunities and family-friendly environment. This Fresno neighborhood also provides access to a beautiful park, a Japanese Garden, playgrounds for the little ones, and even a dog park!
The median house price here comes in at $540,000.
Fig Garden | The Most Popular Neighborhood in Fresno with a Relaxed & Active Community
This popular Fresno neighborhood is named after the abundance of fruit trees that grow within its borders. Home to a tight-knit community, Fig Garden is a hotspot for people who love to be active. Relaxing morning jogs and peaceful bike rides are the norms whereas local events and festivals are aplenty.
Fig Garden Fresno homes have a median price of $410,000.
Tower District | Fun & Artsy Fresno Neighborhood with a Great Nightlife Scene
If you're looking for a neighborhood with tons of nightlife and fun places to go, Tower District is the place to call home! As a leading nightlife destination, this lively neighborhood in Fresno is a great neighborhood in Fresno to work, live, and have fun! The Tower District is especially popular among younger crowds. There are comedy clubs, live music, a great bar scene, and some of the most bustling nightclubs in all of Fresno. It's also home to amazing restaurants, quirky boutiques, vintage record stores, and lovely art galleries
$309,000 is the median price of homes in the Tower District.
Learn more about the Fresno Tower District with our complete guide!
Fresno Weather & Climate
With a tropical and subtropical Steppe climate type, the Fresno climate is warm and temperate. The summers are hot and sunny with highs of 98°F whereas the winters are cool and wet with lows of 39°F. You'll need your sunglasses during the 271 days of sunshine in Fresno, and you probably won't need a raincoat with only 13 inches of annual rainfall. The best months to visit Fresno are April, May, and October.
Fresno Restaurants
Being a prime spot for agriculture, Fresno is swarming with farmland that especially produces delicious grapes, oranges, tomatoes, and almonds. Fresno is even the eponymous creator of the Fresno Chile pepper!
There is an excellent selection of diverse cultural restaurants to choose from throughout Fresno. Here, you'll find everything from popular chains to quaint and intimate local restaurants to popular shopping outlets. A few of the top Fresno restaurants include:
Things to Do in Fresno
Top Fresno Attractions
Explore the major Fresno CA points of interest and tourist attractions!
Fresno Chaffee Zoo is one of the best things to do in Fresno for family fun! This 39-acre zoo hosts over 190 species of animals and features sea lions and a stingray touch pool! Check out our Fresno Chaffee Zoo guide for everything you want to know.
Forestiere Underground Gardens are fascinating underground subterranean structures that feature Roman-catacombs-inspired passages and courtyards.
The Big Fresno Fair is the perfect place to go with the family! This Fresno Fair is the largest annual event in Fresno and features over 65 carnival rides, car shows, music festivals, and much more!
View this post on Instagram
Yosemite National Park is a popular trip for many residents living in Fresno. This iconic national park is famous for Tunnel View and its soaring ancient sequoia trees.
Chukchansi Park has all you need for a fun day out watching baseball! It's a popular outdoor stadium that hosts the Fresno Grizzlies– a Triple-A baseball team.
Island Waterpark is the perfect place to take the kids and cool off! This Fresno water park offers pools, water rides, and play areas for the little ones.
Fresno Entertainment & Arts
There are numerous places to go for entertainment in Fresno!
Fresno Museums
"From Clouds to Dust" is at the Fresno Art Museum from January 23 – April 26, 2015: http://t.co/d3F3dkKjl4 pic.twitter.com/mpAaSjcCkR

— Matt Black (@MattBlack_Matt) January 31, 2015
Fresno Parks & Outdoors
There are 12 landscaped areas and regional parks in Fresno maintained by Fresno Parks and Recreation. If you want to tune in to local Fresno news, The Fresno Bee is one of the city's most popular local newspapers.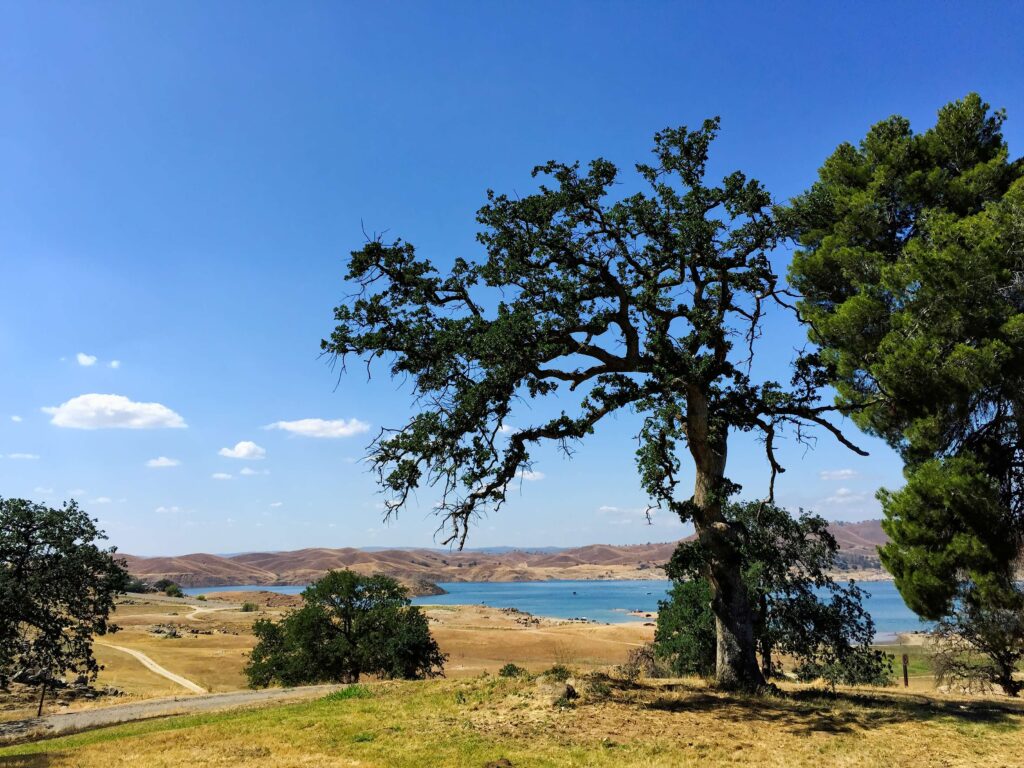 Shopping in Fresno
Fresno is home to several highly-rated shopping centers!
Fashion Fair is a large shopping mall in Fresno and is home to over 140 excellent stores!
Manchester Center has over 60 stores and is great for shopping for small gifts, food, and clothes.
River Park Shopping Center is your go-to outdoor shopping mall if you're looking to spend cash or just enjoy walking around. There are over 103 stores here and excellent restaurants.
Map of Fresno Things to Do
Sports
Fresno is a great location for sports fans every month of the year. Fresno provides many action sports facilities throughout the community including baseball, basketball, flag football, soccer, and much more.
While Fresno doesn't have a major league sports team, there is a prominent fan base for the city's minor league baseball team known as The Grizzlies. With Fresno being the taco capital of California, the Fresno Grizzlies team is known to host an annual event called The Taco Truck Throwdown where musical performances and food trucks are featured in Fresno's Chukchansi Park.
The city is also home to the California State University Bulldogs where Fresno state softball and Fresno state baseball have won two NCAA Division I Championships. Fresno State football and Fresno State basketball are also popular among the crowd.
Fresno Crime Rate | Is Fresno CA Safe?
Safety may be a priority when you consider moving to Fresno California. Is Fresno dangerous?
The Fresno, California crime rate is:
3,900 total crimes per 100,000
3,345 property crimes per 100,000
555 violent crimes per 100,000
Crime in Fresno is 40.7% higher than the California crime rate and 57.5% higher than the national average. The Fresno murder rate is 39.9% above the CA average.
While the overall Fresno crime might seem intimidating, there are numerous areas in Fresno that are very safe to live in and raise a family. A few of the safest neighborhoods in Fresno are Southeast Fresno, Bullard, and Woodward Park with crime 18% below the U.S. average. A few of the neighborhoods you want to stay away from are the city center, Edison, and Fresno-High. Dangerous areas in Fresno are mostly easy to avoid.
The community is served by the Fresno Police Department which has 806 sworn officers or 1.5 officers for every 1,000 residents.
Economy & Jobs in Fresno
Fresno is known to be a great place to live and earn a living. You'll have close proximity to nature and other cities, an affordable cost of living, and small commute times between home and work. The job market in Fresno heavily focuses on agriculture which has resulted in Fresno being titled the ​ "Raisin Capital of The World." In fact, the Sun-Maid raisin company is based in Fresno. But raisins and crops aren't the only businesses Fresno has to offer! The companies of Pelco, Saladino's, and Valley Yellow Pages are also based in the city of Fresno.
In Fresno, there are numerous small businesses and big corporations to choose from. Some of the most popular employers in Fresno include California State University, Fresno Unified School District, Community Medical Centers, County of Fresno, McCormick Barstow, and Olam International Ltd. Likewise, a few of the top job positions in Fresno pay between $41k and $122k a year and include project manager, operations manager, and human resources manager.
The job market in Fresno has increased by 2.0% in the last year. Additionally, Fresno's future job growth is expected to grow by 32.9% in the next decade. According to Payscale, Fresno has an average base salary of $67,000 and an average hourly rate of $18.40. If you're seeking employment, try searching for jobs in Fresno, CA.
Fresno Healthcare
Fresno is home to numerous hospitals and medical facilities that provide excellent care and up-to-date technology. The major healthcare group in Fresno is the Community Medical Centers. The largest regional medical campus in Fresno is the UCSF Fresno.
Some of the major hospitals in Fresno are Clovis Community Medical Center, Fresno Heart & Surgical Hospital, and Community Regional Medical Center which is rated "high performing" in heart surgery and COPD by the U.S. News & World Report.
Fresno Schools | Public, Private, & Higher Education
The majority of Fresno is served by the Fresno Unified School District– the third-largest school district in California that is home to over 105 schools and nearly 74,000 students K-12. Other small areas in Fresno are served by the Clovis Unified School District, Orange Center Elementary School District, Central Unified School District, West Park Elementary School District, Washington Union Unified School District, and Sanger Unified School District.
Fresno has over 7 four-year colleges and two 2-year colleges. The largest and most well-known colleges in Fresno are California State University, Fresno, and Fresno City College. Additionally, Fresno Pacific University is the primary Christian University in Fresno.
If you're looking for a good book or a quiet place to study, you can stop by the Fresno County Public Library or Henry Madden Library at California State University if you're a student.
Fresno Utilities & DMV Change of Address
If you're moving to Fresno, be prepared for transferring or setting up utilities in Fresno and completing the Fresno change of address process. Below is a quick overview:
Gas and electric company: Pacific Gas & Electric (PG&E)
Water company: California Water Service (Cal-Water)
Sanitation Service: Fresno Solid Waste Management Division
If you're moving to Fresno, CA from elsewhere in California, make sure you change your address with the Fresno DMV. Your change of address can be submitted online.
Fresno does not disappoint when it comes to low costs of living, affordable housing, a diverse community, and a satisfying location. If all these wonderful advantages sound good to you, Fresno may be the place to call home!
Are you ready to move to Fresno, California? Give the best Fresno moving company a call for a free moving quote today! The dependable Fresno movers at Southbay Moving Systems will ensure your relocation is smooth and stress-free so you can focus on enjoying everything this incredible city has to offer!