Living in Fresno, CA, is great no matter your age and US News has rated Fresno the 8th best place to live in California. Fresno's COLI (Cost of Living Index) is 103.3, which means it is 3% higher than the national average, yet lower than many cities in California. While the low cost of living is a plus, you'll also find diverse neighborhoods and numerous 55 and older options. If you're a senior looking for a safe, affordable place to live using Senior movers, we've created this guide to highlight the best 55+ communities in Fresno, CA!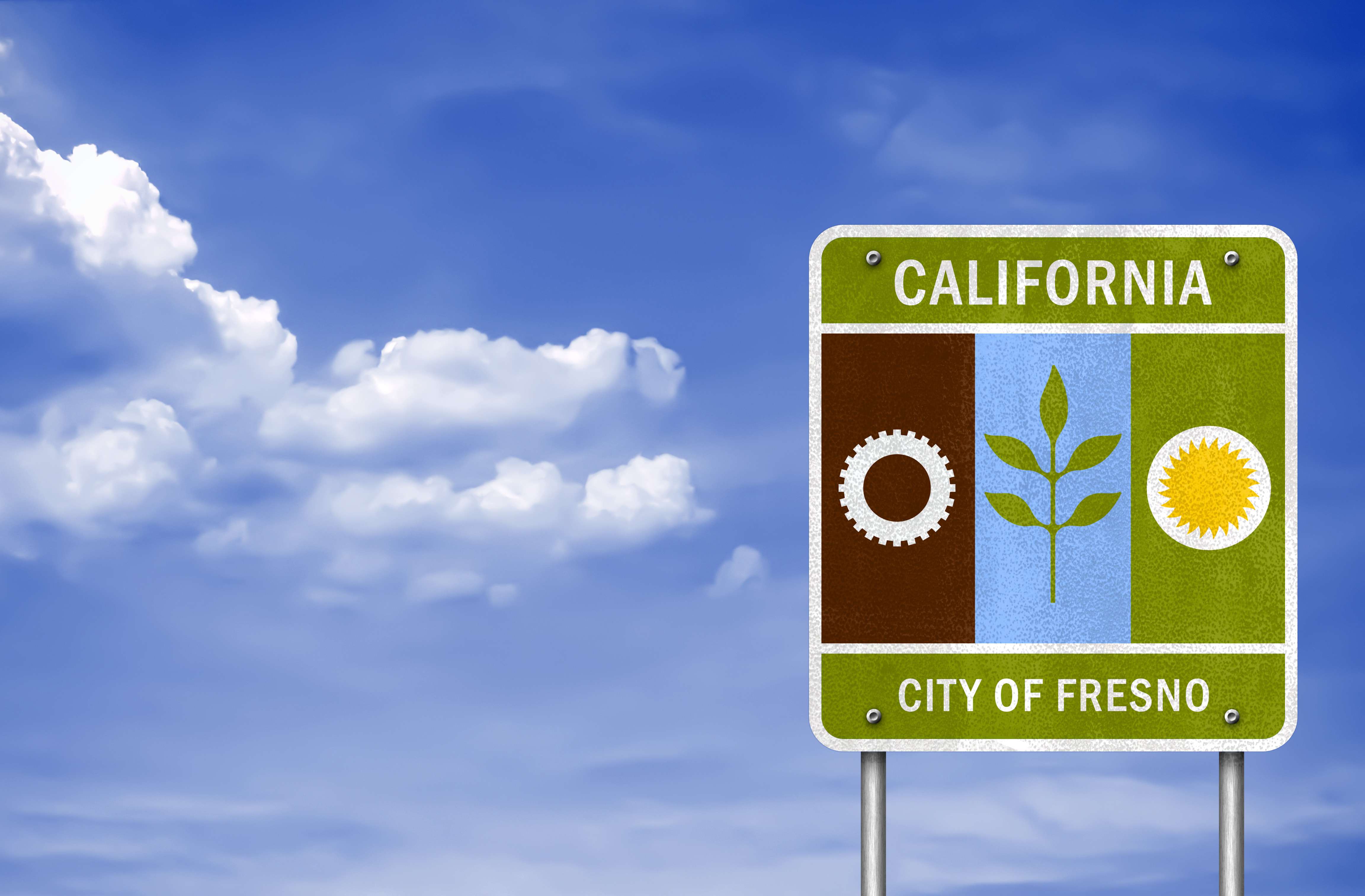 What Is a 55+ Community?
Unlike nursing homes and assisted living homes, Fresno 55 and older communities are for active seniors looking for a community of people with the same likes and interests. Most 55+ communities offer resort-style living and amenities. In 55 and older communities in Fresno, CA you have the luxury of independence, being a part of a tight-knit community, resort-style living, while living alongside people the same age with the same interests!
Retirement communities are for people above the age of 55, that are looking for an affordable, permanent place to settle down, make new friends, and enjoy the finer things in life (like golfing, pickleball tournaments, and relaxing poolside).
Benefits of Living in Fresno Retirement Communities
The best part of retirement communities in Fresno, CA, is the numerous affordable housing options, whether you're looking to buy or rent. California has seen a $12,205 average drop in home prices, but Central California is expected to see more dramatic figures.
There are many reasons people choose to retire in Fresno; for one, the crime is lower than in many cities of similar size, and there are tons of great Fresno neighborhoods and many excellent restaurants. If you're an active senior ready to find a community of people the same age with the same interest, here is our list of the seven best retirement communities in Fresno, California!
Arbor Faire Senior Apartments is known as one of the best senior apartments in Fresno! After seeing the beautiful building and luscious landscape, you'll likely agree. Many Fresno senior living developments are 55 and over apartments in Fresno and equate to less upkeep. If you're looking for one of the best 55+ communities in Fresno, Arbor Faire is a great option! Not only is this community inclusive, tight-knit, and welcoming, but they're also pet-friendly, and the amenities are endless.
Each kitchen comes complete with all-electric appliances, a breakfast bar, a dishwasher, and a refrigerator. The units are carpeted with updated features. The property amenities include a clubhouse, library and craft room, hair salon, transportation (limited), and numerous nearby public parks.
The neighborhood is great, with tons of options and things to do.
Arbor Faire is one of the greatest Fresno 55 and older communities in the area. 
Phone: (559) 274-1459
Amenities: Updated units, centrally located, clubhouse, library, hair salon, library, crafts room, pet-friendly.
Housing: Arbor Faire offers two-floor plans, including a 1 bedroom 1 bathroom or a 2 bedroom 2 bathroom.
Pricing: Deposit of $800 + monthly rent; call for more information.
Maple Estates | One of The Best 55+ Communities in Fresno with a Resort-Style Pool
Most retirement communities in Fresno, California, are apartment or condominium-style homes. Most apartments are rentals, but some condos are available for purchase. Maple Estates is a centrally located 55 and over senior living option. Highway 41 is right around the corner, making any commute or drive shorter and less stressful. This development has some of the best Fresno senior apartment amenities and prices. With proximity to top local attractions, this community is great if you like the occasional adventure. For example, Maple Estates is near the Fresno Chaffee Zoo.
The endless community amenities make Maple Estates one of the best 55 plus communities in Fresno, CA. Enjoy a cool dip in the pool or unwind at the deluxe clubhouse and patio.
Maple Estate Amenities:
Access to public transportation
Luscious landscaping
Copy & fax services
Deluxe clubhouse and covered Patio
Easy access to freeways
Easy access to shopping
Gated access guest parking
High-speed internet
Access on-call maintenance
On-site maintenance
Public parks nearby
Attached are garages with automatic openers
Pool and spa
Fitness center
If you're looking for affordable and convenient senior housing in Fresno, schedule a tour at Maple Estates. 
Phone: (559) 434-9302
Housing: Each unit is a single-floor stucco building with neighborhoods located just down the pathway.
Pricing: A 2 bedroom 2 bathroom 1175 square foot unit will cost $1945 a month, while a 2 bedroom 2 bath 1188 square foot unit will cost $2024.
Westwood Bluffs | One of the most luxurious Fresno 55+ Communities
If you're looking for luxury 55 plus communities in Fresno, CA, look no further than Westwood Bluffs. Westwood offers resort-style living to any Fresno senior citizen 55 or older. The apartment features and community amenities are endless, but we'd like to list a few!
Westwood Bluffs has 24-hour emergency maintenance, bocce ball courts, a business center, a clubhouse, and community activities for its residents. A beautiful community pool, grilling area, and fitness center also exist. Westwood's a pet-friendly Fresno, CA, retirement community, allowing a maximum of two pets per unit.
If you're ready to tour one of Fresno's best 55 and over apartments, put Westwood on your list.
Phone: (559) 222-1602
Housing: Westwood offers multiple floor plans varying from 895 square feet to 1,224 square feet, and all units are chic and up-to-date. The appliances are stainless steel, and the countertops are granite with hardwood cabinets.
Pricing: Monthly rent ranges from $1,700 to $1,925 for a 895 to 1,124 square-foot apartment.
Mono Hilltop Manor | 55 and Over Communities in Fresno Conveniently Located Of SR 91
Mono Hilltop Manor is a conveniently located, pet-friendly senior living apartment in Fresno, CA. Most 55 and older adults like the convenience of short drives, easily accessible public transportation, and an apartment complex where they can bring their furry friends to live with them. Mono Hilltop is one of the only 55 plus communities in Fresno that offers single-level apartments in Fresno, CA.
Each unit comes updated with wooden cabinets and high-quality appliances. The grounds are well-maintained, with various tree species planted throughout, resulting in a welcoming appearance. You will also have a covered parking spot to protect your car from dangerous elements.
The amenities at Mono Hilltop:
Energy efficient appliances
Patio or balcony
Air conditioner
Alarm system
Ceiling fans
Gas range
Disposal
Extra storage
Window coverings
ADA accessible
Mono Hilltop is nice, affordable, friendly, and conveniently located near delicious outside dinners like Central Fish Company and shopping like Kings Food Grocery Store.
Address: 750 Mono St #118, Fresno, CA 93706
Phone: (559) 268-0127
Housing: Units range from 848 square feet to 1,250 square feet.
Pricing: $1,138 – $1,192 for an 848 square foot first floor unit and $1,000 for a 1,200 square foot second floor unit.
Location, location, location; Sunnyside Glen Apartments is in one of the best neighborhoods of Fresno, CA. Sunnyside Glen is located in the CDP of Sunnyside, which is known for being great for retirees and older adults. Sunnyside Glen is positioned right by major roads and highways, the CDP offers great public transportation, and the complex itself is within walking distance of numerous shops, eateries, and more!
The list of amenities this complex offers is long, but to list a few:
Garbage disposal
Activity room
Patio, deck, or balcony
Community garden
Laundry center
Community library
BBQ and outside cooking area
Sunnyside Glen is one of the top 55 and up retirement communities in Fresno and should be a top contender when house hunting.
Fairwinds | 55 Plus Communities in Fresno With Independent Living
Fairwinds is reinventing senior living facilities and will adjust your accommodations as needed. Fairwinds offers a resort-style pool, theater, library, walking paths, and more on the grounds, and there are plenty of options that exist off-grounds. You can explore the Shinzen Friendship Garden or play a friendly game at the Fort Washington Golf & Country Club, and Fairwinds will even provide transportation. With personal fitness programs, a great fitness center, and on-premises dining options, maintaining your health at Fairwinds is easy.
Phone: (559) 434-6444
Amenities: Pet-friendly, pool, library, fitness center, billiards room, theater, walking paths, outdoor seating, free transportation, and a bistro.
Housing: The units at Fairwinds range from studios or two bedrooms, with the smallest being 441 square feet and the largest 1,320 square feet.
Truewood by Merrill | Low Maintenance Lifestyle in a 55 and up Retirement Community in Fresno
If you're looking for an independent living community geared towards active adults who want to live near people with the same interest, Truewood by Merril is one to consider. Household chores and home maintenance are handled by the groundskeepers, leaving you to handle the fun stuff. We're talking about making new friends, group shopping trips, and weekly community activities.
When you aren't out enjoying the vibrant town with your neighbors and friends, you can stroll the grounds, hang out at the shaded picnic tables, shoot some pool, read a book or two in the library, or enjoy the restaurant-style dining options provided. At Truewood, you're in a great location. Enjoy delicious restaurants like Mad Duck Craft Brewing Northwest and beautiful Figarden Loop Park.
Address: 6035 N Marks Ave, Fresno, CA 93711
Phone: (559) 321-2369
Amenities: A low-maintenance lifestyle, restaurant-style dining, transportation provided, updated kitchen, theater, private balcony, or patios.
Housing: Truewood offers three-floor plans: a studio, 1 bed one bath, or a 2 bed 1 bath, ranging from 550 square feet to 848 square feet.
Map of Fresno Retirement Communities
Map of Fresno Retirement Communities
If you've opted to stay local and move to one of the excellent retirement communities in Fresno or have decided it's where you'd like to retire, you'll need a trustworthy team of movers in Fresno to handle your relocation. Call South Bay Moving Systems at 831-786-5537 for a free estimate!